October is the F-F-F-Foolin'-est Month
D'Count likes to use Heather Christle's
The Difficult Farm
as a blanket. I do not recommend this for humans. I do recommend that you humans read it, as it is very good. You can find it at
Octopus Books
Last week I saw the Christian Bok show in person for the first time & was led to think that the Christian Bok show is superior to the Kenny G show for a few reasons, it's actually entertaining in its conceptual structuralism & there is something intellectually nurturing in Bok's work, whereas Kenny G seems omnivorously self-nurturing. Personally, I'm self-nutria-ing.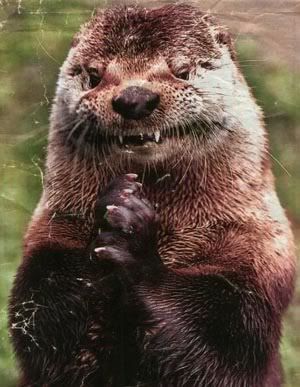 Make the robot voice on your computer read this out loud:
from
nypoesi
CHRISTIAN BÖK from "Mushroom Clouds" in The Cyborg Opera Hong Kong

King Kong hop-along ping-pong

dingbat ding-a-ling
wingding sing-along

deafening
ding-dong diphthong of a gong

my tongue muttering
an unsung lettering

guys sing
something from some folk song

hillbilly billabong
boom bang boomerang

you bring
a dang kangaroo to a gangbang

ongoing boing boing
of a long bedspring

your gang
ogling the oblong bling bling

whiz-bang
lightning striking the Viking

king of us Nibelung
die Götterdammerung
This is one place I teach:
This is the view on a foggy morning from another place I teach:
This is what I teach:
I saw Eagle Seagull play recently. Look how long Eli's hair is:
Jon Pack
took this photo of a squishy elephant in a light box:
More photos of D'Count!