Doing Things & Listening to Things & Going to Things & Other Such Things
The latest issue of Octopus is spreading through the web. I'm happy that there are many poets who have been a part of team Octopus before & mostly poets who are new to the magazine.
Working on our new chapbook, an amazing batch of poems from Shane McCrae, whom you might know from seeing his work around, including this poem that I love that was from Octopus 10. The chapbook contains a series of poems working through similar issues with the same aesthetic & intellectual drive. It's totally amazing & i can't wait to get it into people's hands.
MULATTO
Mule with a black boy's head a little mule
Young mule a black boy's head old Spanish word
I had a black boy's head I was not changed
I had a young mule's legs I was transformed
A little mule a little master lit-
tle master littler mule a teacup mule
I carried tea and brayed at the horses in
The fields my mother my half-sisters all
Horses in the fields and in the master's bed
My father's bed I carried tea I was
Not changed to the master and his only son
My master my half-brother my half-sis-
ters in my father's bed I was transformed
My father's only son my other self
My other half invisible and lived
The only one of us in the visible
World in the world where horses do not speak
And humans do not hide in horses' bod-
ies I have never seen that world but eve-
ryone who goes there comes back white erased
************************************************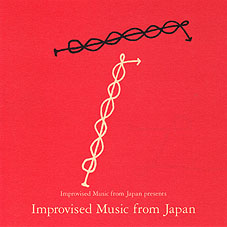 Experimental, Etc
has the entire 10cd boxset of
Improvised Music from Japan
(which I've coveted for years) available to download. They additionally pointed out that the Lightning Bolt documentary is available in its entirety on
Youtube
.
*************************************************
I was sick with the flu last week & while I'm still trying to lay low there are lots of things I do not want to miss coming up this weekend:
Another wonderful set of poets at the Stain of Poetry series:
Friday, January 30 @ 7 p.m. - Stain Bar - Williamsburg, Brooklyn
*Bill Berkson, Cindy Cruz, Aaron Fagan, Jennifer Fortin, Jean-Paul Pecqueur and Bill Rasmovicz*
I'm going to this on Saturday & I'm excited about it. And I'm not only going because one of the organizers is named Matias. I'm going for other reasons as well. I love events on the R-line in Brooklyn!
Untitled New York: Speculations on the Expanded Field of Writing
FREE. No RSVP necessary.
Organized by Matias Viegener and Christine Wertheim

"Untitled New York" is a day-long conversation about writing which in some manner exceeds the printed page. It assembles a notable group of experimental writers to discuss the currently expanded and still-expanding field of writing that challenges assumptions about the nature of writing and the potentials of text. While we are familiar with visual artworks constituted as a set of instructions, secrets written by visitors in a book, or one artist erasing of another artist's work, what would be their equivalents in the literary world? "Untitled New York" is composed of 2 day-time panels and an evening reading where participants perform their work. The program is as follows:

1:30 Introduction

2:00 "Appropriation and Citation" – This panel looks at the many practices of appropriation so popular in the literary world in the last several years, asking questions about whose work and what material gets appropriated, cited or resurrected, who owns texts, and if there is a difference between appropriation and citation. Panel participants include Vanessa Place, Steven McCaffrey, Kenneth Goldsmith, and Julie Patton.

4:00 "Litterality" examines how writers use what we normally consider non-linguistic elements, such as symbols, diagrams, maps, or scores placed in the context of writing. We will also look at invented writing systems, and what it might mean to think about the book as an object rather than as a collection of words or sentences. Panel participants include Christine Wertheim, Latasha Diggs, Rob Fitterman, and Shanxing Wang.

8:30 Reading with all participants.

"Untitled New York" is a reprise of "Untitled: Speculations on the Expanded Field of Writing," held in October 2008 at REDCAT in Los Angeles, organized by Matias Viegener and Christine Wertheim of the Writing Program at CalArts, and funded by the Annenberg Foundation.
On Sunday Katie Fowley is reading at Stain. I think I'll be at a hockey game at Columbia during the new afternoon time, so I won't be there, but you should check it out.
In celebration of football and the lunisolar ox year, I will be reading poetry this Sunday, February 1st at The Stain Bar in Williamsburg.
I will be reading with the people in my writing group--lovely people all.
Also, the Stain Bar has good microbrews, comfy seating, and allows small dogs.

The Stain Bar is at 766 Grand street near the Grand stop on the L train. The reading is at 3:30.
Matthew Zapruder has two readings in the next week. I think I'm going to go to the one on Tuesday.
He will read at the Polestar Reading Series with Rebecca Keith and Idra Novey
Sunday, February 1st, 5 pm Polestar Reading Series Cakeshop Downstairs, 152 Ludlow (between Stanton & Rivington), L.E.S.
http://polestarpoetry.blogspot.com

He will also read at Poems and Pints with Dana Goodyear
Tuesday, February 3rd, 6:30 pm
Fraunces Tavern, 54 Pearl Street (at Broad Street)
http://www.lmcc.net/art/programs/2008/poemsandpints/index.html
*************************************************
Did you know that Mark Yakich's book
The Importance of Peeling Potatoes in Ukraine
is amazing?
Now you do.
This is the first poem in the book:
Tourists Beware

In our free speech they say
There is protest. They say this.
They are wrong. Poetry in America is a hobby

Horse or an earnest earache. Unless it breaks
The rules of syntax and grammar;
Then it simply breaks the rules

Of syntax and grammar. I say this.
I, too, am wrong.
Humorous poetry is published exclusively

One month of the year when everybody is
On summer vacation. More than poetry,
Vacation is protest.
The book provides a way of using poetry as an entry into explorations of what we talk about when we talk about politics. It's unlike anything else I've ever read without wearing an armor of theoretical difference or novelty. It's marvelous.
You can read a longer poem from it
here
& other work on his
website
. He is very good.
**********************************************
Did you see
Silent Light
?
It's still playing at Film Forum. You'll like it. Unless you dislike what is good about the world. Or if you like your light real loud & non-Mennonite.