Nothing Says I'm Sorry Like a Stuffed Orangutan
I was in the audience for an amazing Heather Christle reading last night. It closed out the KGB reading season for 2008. With that I was able to hear two of my favorite poets read within four days of each other, which is wonderful.
On the other hand, I heard that horrifying Us3 song "Cantaloop" while in line at Wholefoods yesterday, so it's not like I live some kind of blessed existence or anything like that.
When that "funky, funky" sample plays my skin crawls.
Also, last night I had to go on a late-night trip to a 24-hour pharmacy. It was around 11PM & in line was a guy buying about 20 packets of sugar-free candies, me buying drugs & behind me a guy buying a humongous stuffed orangutan with a straw hat. It was about the size of a 10-year-old child.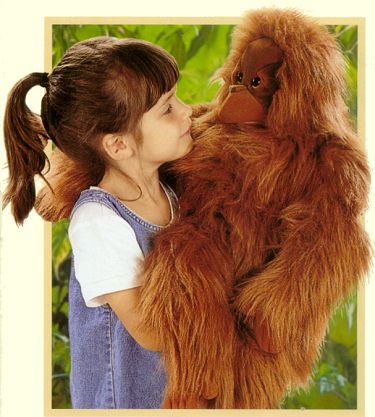 I assumed that he had gotten in a fight with him wife, headed out of the apartment in a huff, then realized he was being an ass & headed back to his place, stopping at the only open store to buy an apology gift for her. I hope she accepted his apology. I know I have.